Maybe or May be – What is the difference?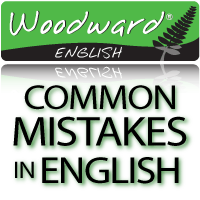 When do you use maybe and when do you use may be?
This is a common mistake for students learning English (and sometimes native speakers too!).
The simplest explanation is:
Maybe = perhaps
May be = is possibly
Our boss was sick yesterday so he may be absent from work today. Maybe our meeting will be postponed until he comes back.
He may be creative or maybe he is just crazy.
A bit more detail…
MAYBE
Maybe is an adverb that means perhaps.
Maybe it will stop raining soon. = Perhaps it will stop raining soon.
A: I thought Suzy would be here by now. B: Maybe she forgot.
MAY BE
May is a modal verb which indicates possibility.
He may be lost = It is possible that he is lost
This may be the best website = This is possibly the best website
After may be we usually have an adjective, a noun or a verb (in ING form)
He may be crazy. (may be + adjective)
He may be a genius. (may be + article + noun)
He may be trying too hard. (may be + verb ING form)
Remember that May is similar to Might
He may be late = He might be late
Maybe you have a better explanation than this.