Parts of the Body Picture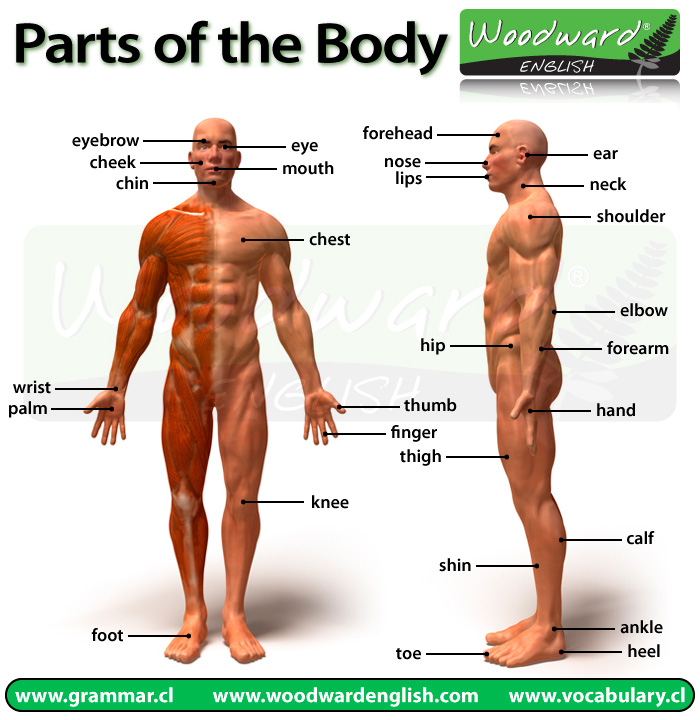 We have created another chart showing the main parts of the body in English. We have more vocabulary about the body at:
Hope you like this new chart.
Please Note: This image is copyright Woodward English.
You are NOT permitted to modify it or use it on your own website.
We put a lot of time and work into creating this so if you like it, why don't you link back here or to our vocabulary page about Parts of the Body.
That way, we can keep creating more useful pictures and images.