Learn English for Spanish speakers
My wife and I have been planning and working on many things behind the scenes over the last months. This is one of them…
🔴 Woodward English en español 🔴
(Woodward English in Spanish)
We have created this NEW YouTube channel dedicated to teaching English to Spanish speakers.
This new channel will mostly be for students at a beginner / intermediate level with explanations in Spanish.
I have already done two live English lessons explained in Spanish on the main Woodward English channel … but from now on, I will be doing these LIVE English lessons with me explaining everything in Spanish on Woodward English en español AND from January 2023, we will start uploading normal lessons too.
Also coming in 2023 is our English course for Spanish Speakers on our website (with corresponding videos)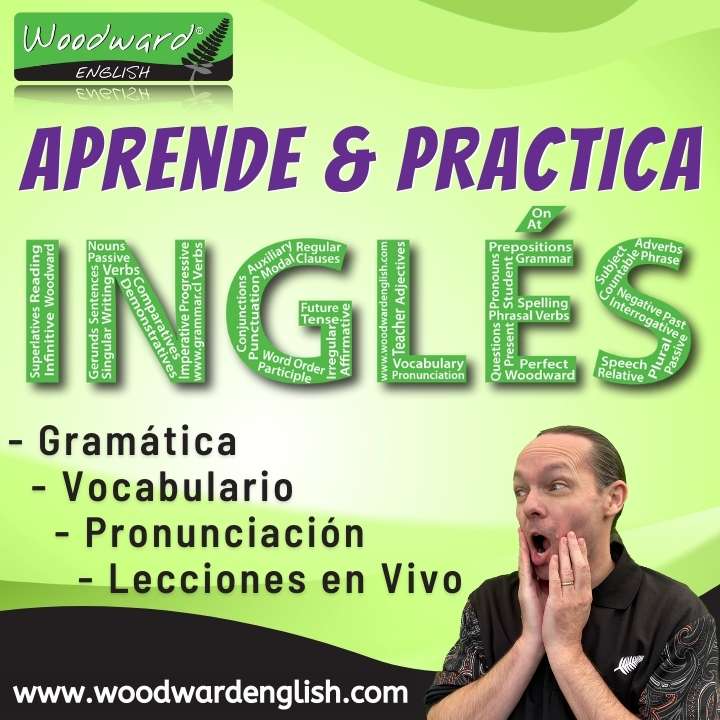 Aprender Inglés para Hispanohablantes
Mi esposa y yo hemos estado planificando y trabajando en muchas cosas detrás de escena durante los últimos meses. Esta es una de ellas…
🔴 Woodward English en español 🔴
Hemos creado este NUEVO canal de YouTube dedicado a enseñar inglés a las personas que hablen español.
Este nuevo canal será principalmente para estudiantes con un nivel principiante a intermedio en inglés con las explicaciones en español.
Ya he hecho algunas lecciones de inglés en vivo explicadas en español por nuestro canal principal (Woodward English) … pero de ahora en adelante, estas lecciones de inglés (conmigo explicando todo en español) en vivo estarán en Woodward English en español y a partir de enero 2023, subiremos clases de inglés normales como los de Woodward English, pero en español.
PRONTO (en 2023) tendremos nuestro Curso de inglés para hispanohablantes en nuestro sitio web (con los videos correspondientes).