We have just created a chart of the main colors in English which will be useful for students just beginning to learn English.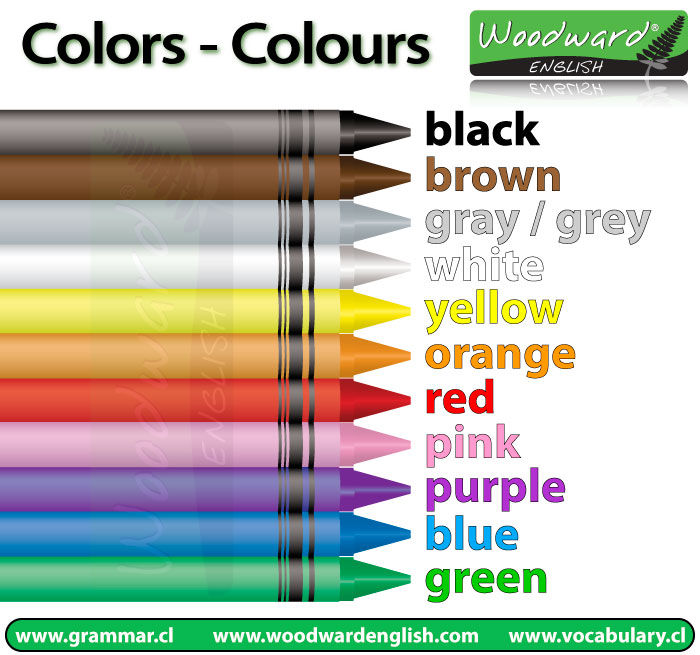 You can find more about colors here: Colors in English. (Includes a newer updated version of this chart).
Also discover the difference between Color and Colour as well as between Gray and Grey.
You will also find a list of typical things associated with each color.
What's your favorite color?