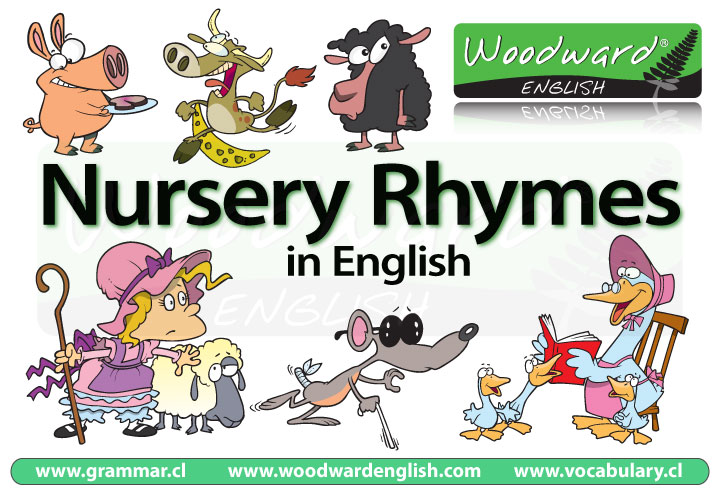 Nursery Rhymes are traditional songs and poems for children in English-speaking countries. In North America they are sometimes called Mother Goose Rhymes.
In the picture above, can you name which nursery rhyme each cartoon character comes from in our list of Nursery Rhymes?
Once you have read our list of Nursery Rhymes (which has some vocabulary notes too) then you should try our two games.
One game is about the different events and characters in Nursery Rhymes and the other game is about vocabulary you can find in common nursery rhymes (this game is at an intermediate to advanced level).
Learning these rhymes can help you understand some of the jokes found in the Shrek movies (where references to nursery rhymes appear a lot).
So… What did Little Bo Peep lose? Who did the pussy cat visit in London? Where did the little piggies go?