It is that time of year again …. CHRISTMAS!!!
We decided to create a new cartoon chart with a popular Christmas Carol (= a typical song sung at Christmas time) called the Twelve Days of Christmas.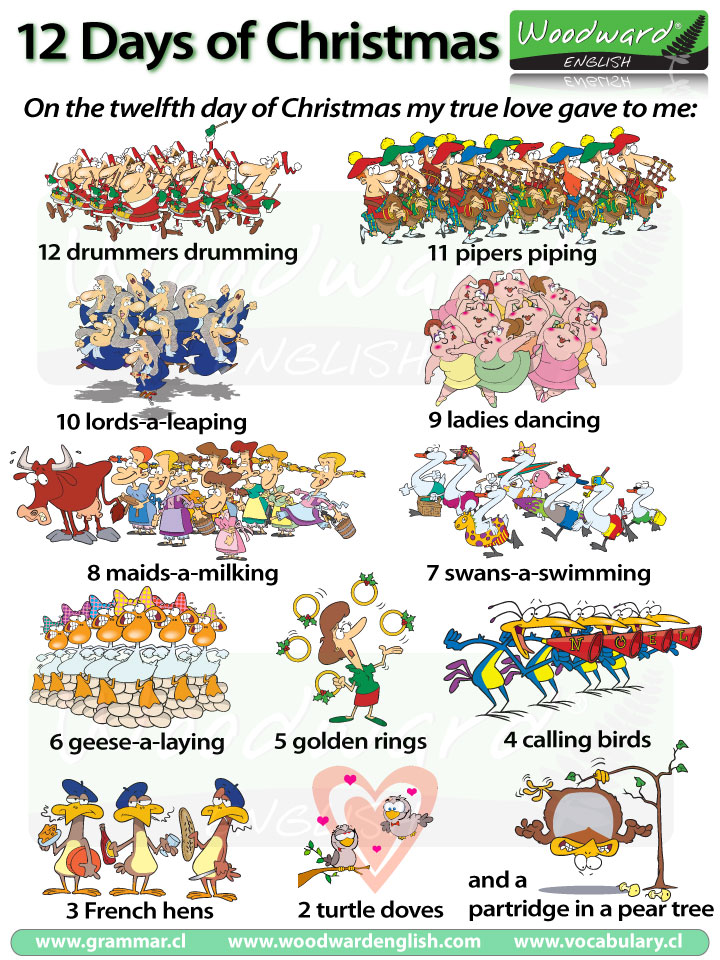 You can find the complete lyrics (= words of the song) here: 12 Days of Christmas
You may also want to read our short texts about different Christmas Traditions and after maybe try our Christmas Traditions Game in English.
And if you haven't already seen it, we have a simple joke in English about Santa Claus.
For those that celebrate it, we hope you have a GREAT CHRISTMAS!