We just did a live English lesson about Feelings and Emotions on YouTube and this was the joke that appeared:
Jokes can sometimes be difficult to understand when learning another language so don't worry if you don't understand THIS joke. I will try to explain it a little.
What do you call a sad strawberry?

– A blue berry
To feel BLUE is an English idiom that means to feel sad.
A blueberry is actually the name of another fruit.
Here is a picture of some strawberries and some blueberries.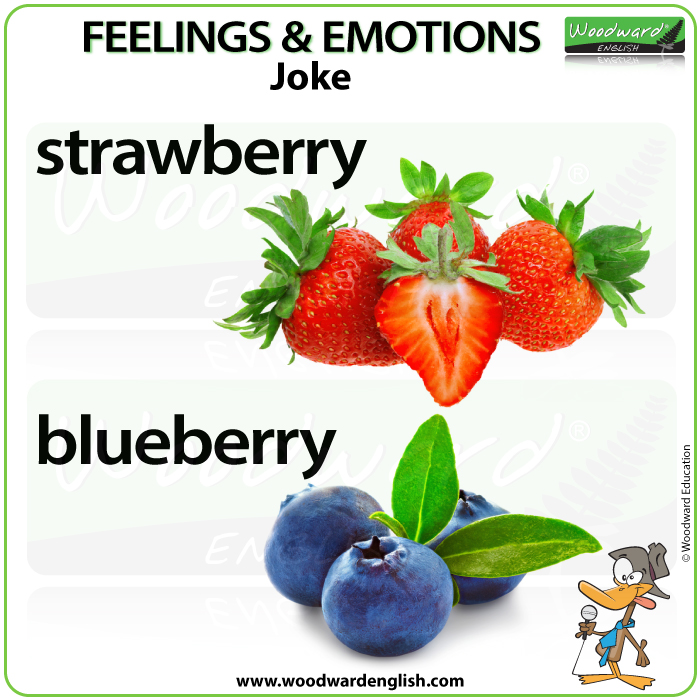 There are many other types of berries such as blackberries, raspberries, gooseberries, and more. (You can see more types in our English lesson about fruit)
So a strawberry is a type of berry.
If the strawberry is sad … you can also say it feels blue.
So it is a type of sad berry
So we changed the first part of the name strawberry to make it sound like a blue berry … a sad berry.
This sounds similar to the name of the other fruit: the blueberry (written with one word)