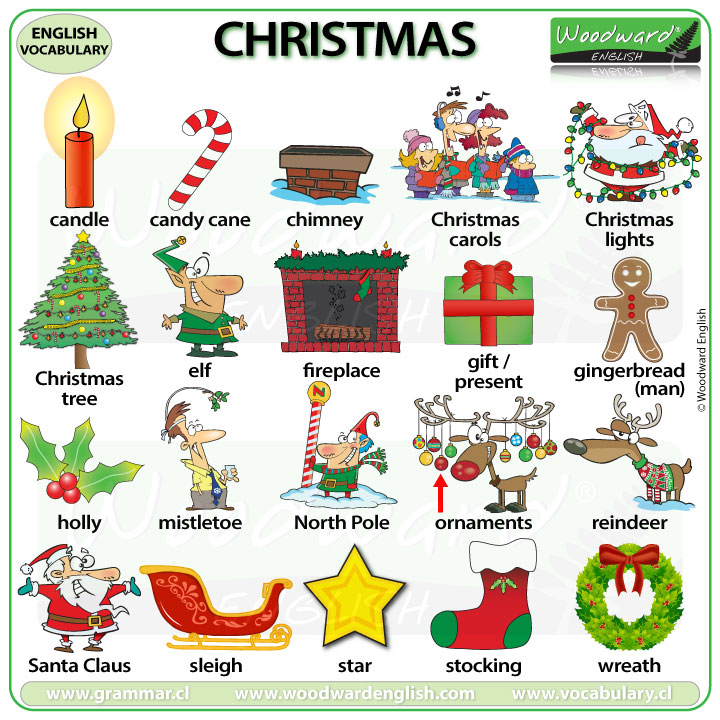 Since Christmas is almost here I decided to create the Christmas vocabulary chart above and also the video below where you can listen to the pronunciation of these words with different images.
Christmas Vocabulary Video
This is a new video with common English vocabulary associated with Christmas:
You might want to learn more vocabulary about Christmas in our video about: Putting up the Christmas Tree – Xmas in New Zealand
You can also find more vocabulary about Christmas here: Christmas Traditions and Vocabulary.
There is also an interactive game about Christmas: Christmas Vocabulary game
You may also been interested in this Christmas carol: The 12 days of Christmas
Christmas Vocabulary Quiz
We also have this quiz to see how much Christmas vocabulary you can remember:
Christmas Error Analysis Activity
I recently did an Error Analysis activity about Christmas LIVE on YouTube. This activity is aimed at students with an intermediate to advanced level of English. Can you find all of the mistakes and correct them?
English Vocabulary about Christmas EXPLAINED IN SPANISH
In this LIVE English lesson on YouTube, I explain common English words associated with Christmas IN SPANISH. Sí, vemos palabras de Navidad en inglés pero con explicaciones EN ESPAÑOL:
English Resources
We created three different word search activities that can be downloaded for personal use and also for teachers that want to use it in class with their students.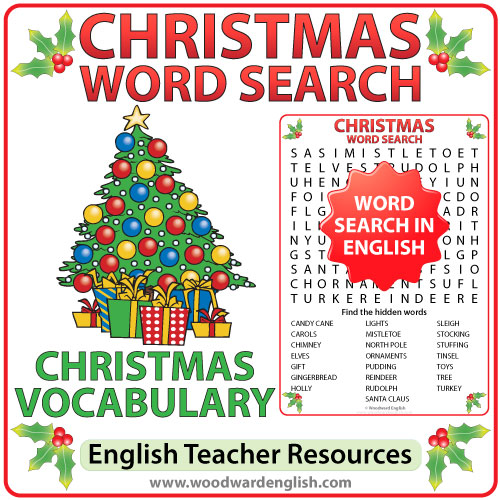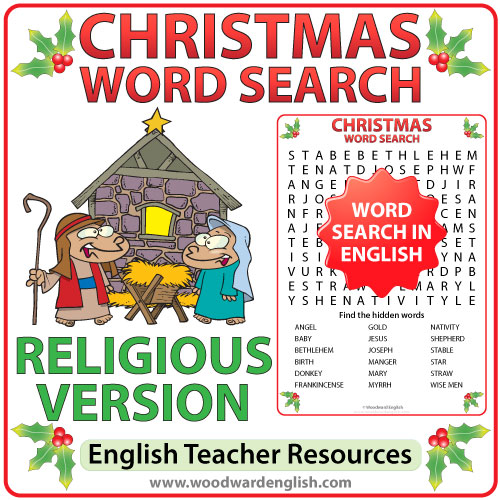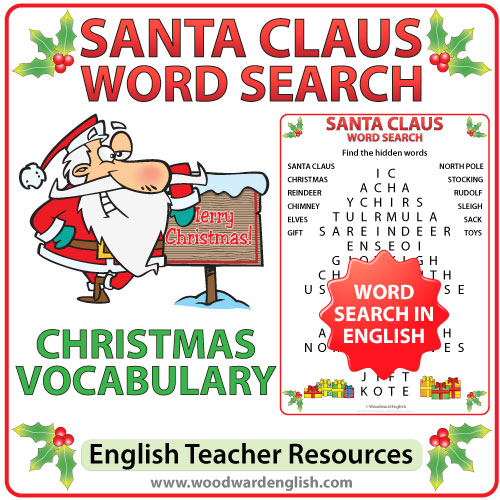 One word search contains general Christmas vocabulary, another with Religious vocabulary associated with Christmas, and the third word search is about Santa Claus.
We also have a Christmas spelling activity: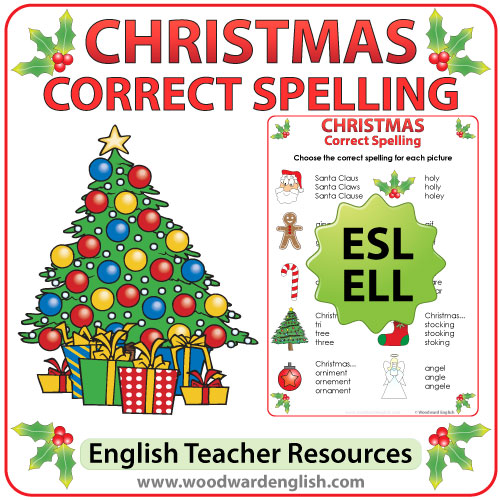 Hope everyone has a great Christmas!