Here is a new chart for students that have just started learning English.
One of the first things you learn (after "my name is…") is usually saying where you are from.
Well, here is a simple chart showing the structure of this sentence using TO BE with FROM and a city or country.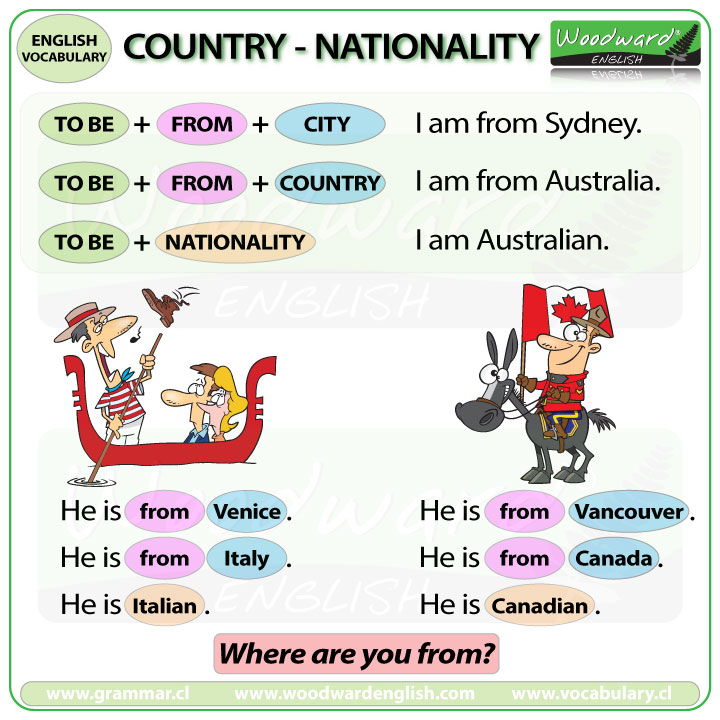 We have a long list of countries with their nationalities in English here:  Countries, Nationalities and Languages.
We also have some interactive games about Nationalities and Languages as well as a hangman game which includes 100 different countries (great for spelling).
For teachers (and parents) we have an ESL/ELA Word Search containing 21 nationalities in English.
I hope you find these useful.
– Rob W.