Names of Vegetables in English
You can hear the pronunciation of each vegetable in the video.
artichoke
asparagus
beet [American English] = beetroot [British English]
bell pepper
broccoli
Brussels sprout
cabbage
carrot
cauliflower
celery
corn
cucumber
eggplant [American English] = aubergine [British English]
green bean
leek
lettuce
mushroom
onion
pea
potato
pumpkin
radish
sweet potato
tomato *
zucchini [American English] = courgette [British English]
* In reality, tomato is a FRUIT.
Vegetables chart with photos
Here is a summary chart with photos of each vegetable listed above.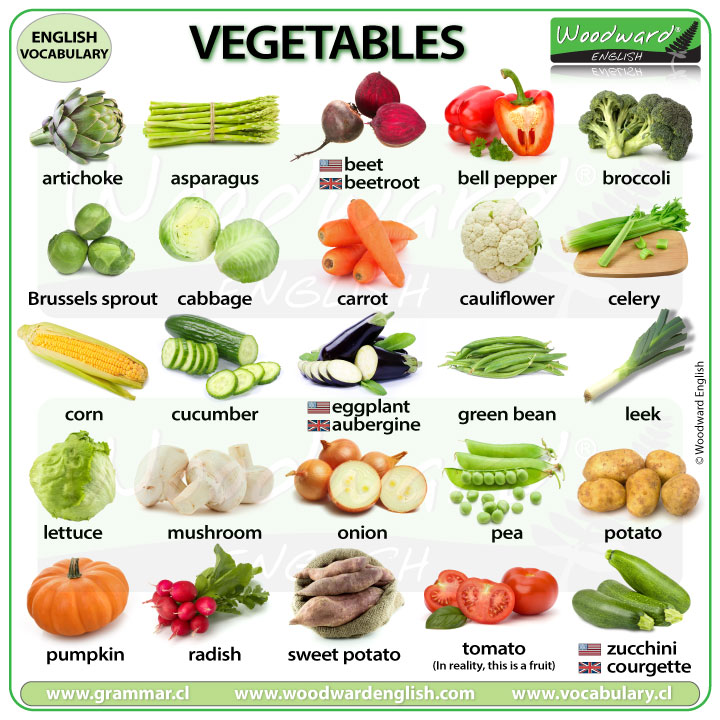 Vegetable Quiz
Now it is your turn. Try this names of vegetables vocabulary quiz: