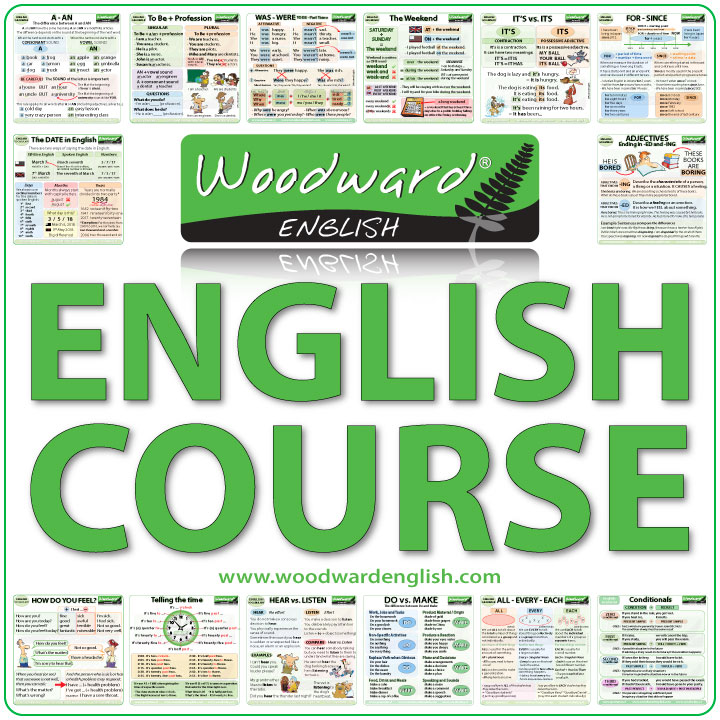 Free English Course
by Woodward English
Woodward English has created this free online English course that is open to anyone around the world.
This course helps ESOL / ELL students learn English from a Basic level to a more Advanced level.
Most of our English lessons have a video so you can hear the pronunciation of words and phrases by a native English speaker.
English teachers are welcome to refer their students to individual lessons or recommend the entire course as an additional resource for their own course.
NOTE: This course is a work in progress and I will add new lessons over time.
See our other English courses and why they are free here:
Free online English Courses by Woodward English
Please let other people know about this free English course.